Fall is hands down my favorite season of the year. Not only do I enjoy the slowing of life that commonly occurs during this time of the year, but I enjoy the festivities the season brings as well. These festivities, whether they're holidays, local festivals, or fun family traditions add to the coziness of the fall season. I'm not sure what fall is like in other parts of the world, but here in East Tennessee, fall symbolizes fellowship with friends and family as no other season does.
This year, one of my goals has been to settle into my home by finishing up some interior decorating projects. And while it's already October and it feels like I'm only halfway finished, I have made some serious progress. Our home is nestled in the mountains of Upper East Tennessee, and it has a mountain cottage type of vibe to it. Basically, it's a mix of southern rustic with old world charm (English and French inspired). Decorating and making a house into a home is a process (a long one, I'm learning) that changes over time as we change. In a way, our homes are a reflection of us, and I want to collect pieces that will serve as memories of our family over the years.
As the days get shorter, the nights get longer, and the weather continues to cool, my family and I find ourselves spending more time at home with one another. Since fall is my favorite season and I'm currently working on all these decor projects, I really wanted to get into the spirit of the season this year by making my home a more cozy place for our family to be.
Below, I'm sharing six ways I'm doing that in my home this year.
6 Ways I'm Making My Home More Cozy For Fall
1. Decor
Like I mentioned earlier, I've been focusing on tackling some interior design projects in our home this year. With the arrival of fall, though, my focus has shifted from merely checking projects off my to-do list to creating a comfortable atmosphere in which to spend time. Because we spend a lot of time at home, I want our home to feel homey and inviting. To do that, I recently visited a local-ish farm and purchased some festive decor to put indoors and outdoors. Pumpkins in many shades and sizes, mums in various colors, gourds and winter squash varieties, straw bales and corn fodder… things like that go a long way to make the home feel festive. I've also been purchasing different types of baskets to store pillows and throw blankets. These are placed by chairs, indoors and out, to create a cozy feel as well. I've also been putting candles everywhere! I love candles and candlelight. It creates such a mood in the home. It's a must for a cozy atmosphere. Lastly, as the flower gardens produce fewer flowers, I've moved away from creating floral arrangements in our home and transitioned to more woodland arrangements filled with grasses, ferns, branches, leaves, and moss.
All of these things are working to transition our home from a bright, busy space where we buzz from room to room to a warm, comfortable space where we spend time.
2. Food
Fall is the perfect time of the year to transition from the simple, raw, cooling foods of summer to the warm, comforting, heavier foods common to fall and winter such as warm soups and stews and roasted winter veggies. I've been utilizing my crockpot and Instant Pot quite a bit recently. Not only do these two appliances save me time, but they cut down on how many dishes I have to wash afterward.
In years past, I haven't focused too much on baking and holiday treats because we're usually plugging away at schoolwork, but this year, we changed up our homeschool schedule up a bit to have more time for holiday traditions. My goal is to spend more time baking and enjoying traditional goodies with my kids. Of course, I plan to find some healthy versions that aren't filled with sugar and other ingredients I try to steer clear of, but I do want the boys to enjoy season treats because, again, there are traditions to observe and memories to make. This year we'll be baking things like pumpkin bread, carrot and sage muffins, and apple galettes. We may try making homemade candy apples (although I'm not quite sure how to make this healthier just yet) and kettle corn.
I've also found some great books to read with the boys over the holidays, and while we read, we'll be sure to sip on some yummy pumpkin golden milk and authentic Indian chai tea!
Honey Caramel recipe via The Urban Poser.
3. Scents
Another way I plan on making my home nice and cozy for fall is through scent. Scents are linked to memories, and since I want my boys to look back on their childhood with happy memories, I have to start making happy memories with them now. As adults, I'd like for them to come home for the holidays to visit their old ma who will miss them so much when they're out of the house. One way I plan to get my wish is by making the holidays a big deal around our home.
Some ways I already do this is by diffusing fall scented essential oil blends. Plant Therapy has been my go-to company for essential oils for a few years now, and one of my favorite things they offer is their limited edition holiday blends. Right now they have their Fall Blends available, and I've been diffusing these every day, off and on, anytime I gather the boys for an activity. Pumpkin Pie blend is my favorite. I mean, there's just something about the scent of orange, clove, and cinnamon that puts you in the fall mood. The other blends in this kit, Gingerbread and Orange Spice, are great too, but Pumpkin Pie gets the most use.
Some other scent-focused projects we've worked on have been making orange pomanders and scented pine cones. To make orange pomanders, you need some form of orange (large or small) and whole cloves. Simply push the cloves through the orange peel to create patterns and display them in your home. To make scented pine cones, we head to my parent's house and gather baskets of pine cones that have opened up. We bring them home, add some essential oil drops from one of Plant Therapy's Fall Synergy Blends, and set them out somewhere. Easy-peasy. If you notice the scent fading, simply add a few more drops to the basket, and you'll be good to go for a few more days. (Psst, you can also reuse these pine cones during winter with some winter-inspired essential oil blends!)
4. Family Activities
Speaking of memories and spending time together during the fall, as the weather cools and the leaves change, one of our favorite activities to do together as a family is to have more family game nights. We often buy 1-2 new board games and learn how to play them on dark fall evenings. This year, I think we'll dive into the Catan series.
If it's a warmer day, we like to get outside to do some hiking or take a nature walk. We sometimes have a scavenger hunt and bring home items for fall art projects like nature mandalas. If we see herbs or mushrooms, we'll collect them for storage or use, depending on what it is. Sometimes we simply bring a new one home to study if we don't know what it is. We also like to find good books to read out loud as a group in the evenings as the fire crackles in the woodstove
5. Warmth
Where we're located, in Upper East Tennessee, it starts to get pretty cold in October, especially late in the month. I have a Pitta/Kapha constitution so I like to stay fairly warm if I want to remain balanced. If you're not sure what that means, you can check out my Constitution Pinterest board to learn more, or you can Google it.
Because I need to stay warm, it means switching out the summer clothes for pants/jeans, long-sleeved shirts and sweaters, plaids button-ups with thermal shirts underneath, tights under dresses, and extra clothes for layers. It also means firing up the woodstove, which is my favorite way to stay warm. It also means more baths. There's something so therapeutic about soaking in hot water. I love adding bath salts and essential oil scented oils to my bath water. Not only is it good for my body, but it's good for my mind as well!
6. School Holiday Studies
Because we homeschool, we have a lot of flexibility with our schedule. This year, I decided to change our schedule up so that we school through summer and have our big break during winter. I know, I know. It sounds crazy, but I really think it will work for us. Besides, the only way to know is to give it a try. Right?
During this Winter Break, I don't want to give up school completely, but I do want to do something a bit out of the ordinary and fun. This year, I've chosen to do some holiday-themed unit studies for Halloween, Thanksgiving, and Christmas. These studies pull in a variety of different subjects like math, science, history, grammar, spelling, art, so on and so forth, but they're all based around a theme. I'll be sharing more details about these studies in an upcoming post, so keep an eye out for that! At this point, we're mid-way through our Halloween study, and the boys and I are loving it! We wake up every day, excited to see what's on the schedule for the day.
Embracing Fall
If you've been following me long, especially if you get my Letters To Natural Mamas emails, you'll know I'm big into seasonal living. Fall is the season of metal. It's a time where we strip back all that we are and find our core values or the things we want to bring with us into the coming year. In my opinion, fall is the starting point or the first step in finding direction for the following year. Maybe that's another reason I love it so much. It's simple. It's basic.
Anyway, here's to embracing fall in all its forms!
Happy fall, y'all!
Meagan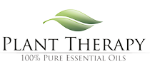 This post was underwritten by Plant Therapy. All opinions are mine. Plant Therapy offers 100%, pure, undiluted essential oils sourced from some of the top essential oil suppliers in the world. They have single oils and synergy blends as well as a line of synergy blends specific to children. Not only do they offer high-quality essential oils, but they also offer carrier oils, hydrosols, and other essential oil accessories to help you keep yourself and your home naturally healthy.