It's been a while since I've posted a blog post about the random things on my mind, and I've had this one sitting in my drafts folder just waiting for me to add some photos and hit publish, so I decided tonight was the night. The boys are watching a show before bed (not great… I know!) and Dean is off doing something around the house. I'm not quite sure what exactly. Anyway, that has afforded me some time to sit down at the computer and write a bit.
1. We bought a new outdoor dining set off of Craig's List for $50, and I love it. Dean went and picked it up today. It has a large-sized table with a lazy Susan in the middle, with six chairs, two footstools, and another good sized side table of some sort. We couldn't fit all the chairs around the table so we placed four of them with the table, moved the side table next to our mudroom door so I can cover it with plants, and then we moved the other two chairs and footstools to another area of the deck. So, we officially have plenty of seating on our deck to entertain.
2. My friend Caitlin and I are working on turning our Naturally Healthy Hormone blog series into an ebook. I can't wait. We're adding more information to it and filling it out more with some additional herbal recipes to it. It's going to be great! Plus, the PDF ebook is beautiful!! We will probably release it sometime in early fall. If you're not receiving my Lunar Letters, sign up here so you don't miss this book release!
3. There's a chance we may be moving off the mountain, and I'm not really sure how I feel about it. If I'm honest, I'll admit it makes me sad and a big part of me doesn't want to go. However, I know that we can make anywhere else our home, but I've really fallen in love with mountain living. Unfortunately, my husband hasn't. I do understand where he's coming from, though. Living here on the mountain tends to be more work for him, especially when it comes to keeping the driveway in good shape and keeping us stocked up with wood for the woodstove during winter. He would also like to live closer to work and be back on flat land so we can have a big, organic garden like we used to. There's a chance for us to buy a piece of property near where we used to live, but we're just not sure how that's going to pan out just yet. The house is bigger, and while it's in great shape, it will need some work to get it looking the way I want. The land is about the same amount that we have now, but it's all flat and very usable. It has a big pond on it, previous landscaping, a huge building/garage, and is located right on a creek as well. I think this is just one of those things I'm going to have to grow into. I wasn't super excited about leaving my last home and coming here. Now I can't imagine not living here. I'm sure the next place will be just the same.
4. I recently bought a new app that I'm loving called the Moon Calendar. Have you heard of it? It tells you what phase the moon is in as well as how it may affecting you. It gives you journal prompts, ritual and self-care ideas, and so much more. It's so fun. I don't understand all of it, but astronomy has always fascinated me, so I'm really enjoying playing with this app more.
5. I shared some of the books I'm working on reading this year on Instagram the other day, and someone commented back about the books they were in the process of reading. I noticed that many of their books were homeschooling books, and I realized that none of the books on this year's list had anything to do with homeschooling. Not that I was comparing in a negative way or anything, but since homeschooling is such a big part of my life, it seemed weird to me that I wasn't reading anything about that topic so I decided to order The Brave Learner by Julie Bogard. This is a book I've been seeing quite a bit about online this past year, and now I can finally get around to reading it. So far, I'm loving it, but I'm only on chapter five. Speaking of reading lists, I feel like I'm getting away from having a goal of reading a certain amount of books per year, and instead, moving towards simply having a list of books I want to read—moving through them at a steady pace. Plus, it never fails that I end up adding books to my yearly reading list each year, so I'm not sure a reading goal is the best idea. Also, I like to read multiple books at one time as opposed to finishing a book before starting another as it helps to keep things interesting and allows me to read whatever book I'm in the mood for on any given day.
6.With a couple of big work projects behind me, I'm itching to get started working on a new course here at Growing Up Herbal. I have had this course on my mind for some time now. So far, I've been journaling outlines, ideas, and inspiration for the course, but I think I'm now ready to start putting all these pieces together and see this course begin to take shape. However, if we move, I'm not sure how much time I'll have to write a course and launch it. I guess I'll just have to play it by ear. Maybe this course will have to wait for next year… perhaps the New Year would be a perfect launch time. Nonetheless, I'm so excited about this course. It's one I've been planning and thinking on for over a year, and I think you are going to LOVE it!
7. We're gearing up for our yearly vacation soon, and I'm so ready to go. This year, we're staying in Tennessee. We've traveled quite a distance from home on our last couple of vacations, so this year, we thought something with a shorter drive was a better idea. We're going to the Gatlinburg-Pigeon Forge area for a week. It's been years since we've spent much time in that area so our plan is to do all the things we can possibly do while we're there. We also purposefully rented a remote mountain cabin so we can relax a good bit as well.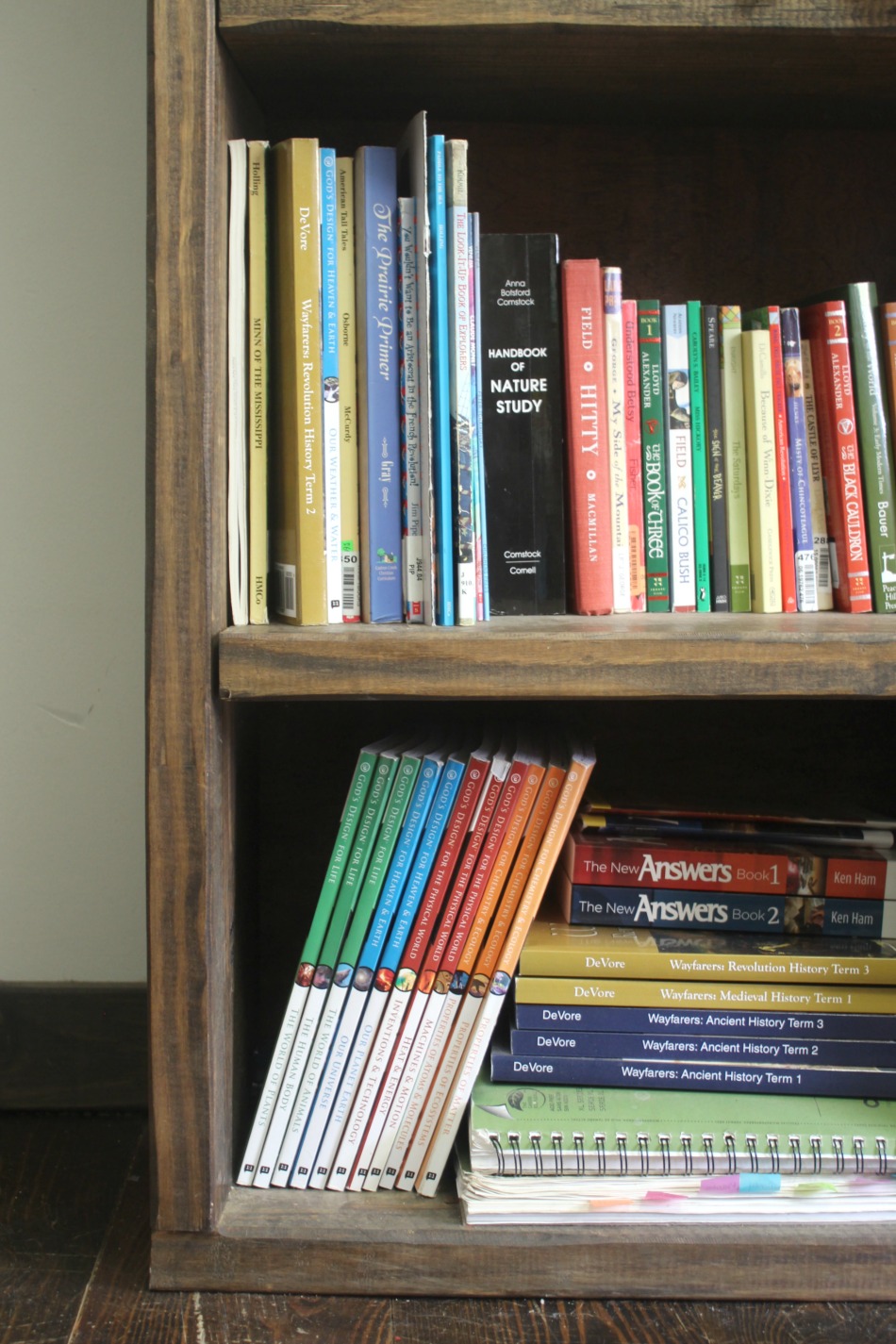 8. Speaking of homeschooling, we're in our last term of the year before our big winter break. If you're new here, and you're curious why we have a winter break instead of a summer break, you can read my reason for this switch here. As far as this year's winter break goes, I haven't thought much about what I plan to do with the boys yet. Last year we focused on some holiday unit studies during Halloween and Thanksgiving. This year, I'm thinking we may focus our holiday studies on Christmas traditions of the past and take a good bit of time to make handmade gifts, bake delicious foods from scratch, and do all the traditional Christmasy things we sometimes skip when we're busy. We'll probably keep up with our daily readings as well as our math and music practice, but other than that, we'll completely break from all other school subjects. I'm sure I'll think more about this as October nears, and we're closer to finishing up the entire school year.
And that's it! Eight random thoughts.
As always, thanks for reading and letting me share life with you!
Love and light,
Meagan