Essential oils have been a part of my life for almost a decade. Looking back, I can see that this area is one I have grown in quite a bit over the years. I've gone from knowing nothing about essential oils and using them based off of the advice of online friends (oftentimes, incorrectly!) to having a decent essential oil knowledge base and using them on a regular basis in my home and in my family's wellness protocols. Whether I'm diffusing an oil, adding it to a skin care recipe, or using it for some health benefit—essential oils are an important part of my life.
Today, I'd like to share my list of top ten most used essential oils in my home and how I use them. While I keep a large selection of essential oils in stock, these are the oils I tend to reach for first and use most often.
While I've done my research on how to use each of these oils over the years—I am human, and I do make mistakes. Not to mention, recommendations and protocols are constantly changing! With that said, please keep in mind that I'm not an aromatherapist, so I always recommend you take my essential oil advice with a grain of salt. I have taken some aromatherapy courses (mostly basic courses on using essential oils safely and using them for everyday complaints), but please, please, please do your own research and check with a certified aromatherapist if you have any questions.
My 10 Most Used Essential Oils
Lavender Essential Oil
Lavender (Lavandula angustifolia) essential oil, with its relaxing and anti-bacterial properties, gets a lot of use in my home mainly. Plus, it's safe for kids ages 2 and up.
I've personally used it on infected wounds (like ingrown toenails and minor skin infections) and burns. I normally dilute it with a carrier oil and drop that right on the wound. I also include it in my all-purpose herbal salves (you can find the recipe in this ebook). This is applied to almost all cuts, scrapes, and minor wounds to discourage infections from forming.
I also add it to unscented shampoos, not only for scent but because it is often used for inflamed and oily skin. While those issues aren't the norm for me, I feel like lavender essential oil is a valuable oil to include in hair care products to discourage excess oil and dandruff.
Another way I use lavender essential oil is when I have headaches, or when I'm feeling tense and need to relax. If I'm home and feel a headache coming on, I'll often add some essential oil to my diffuser and let that run off and on in the room I'm in. Other times, I'll crack open the bottle and take a couple of deep breaths, repeating this every 30 minutes or so to see if that helps. If I'll be out of the house during the day, taking a personal inhaler with me is the way to go.
You can find lavender essential oil here.
Tea Tree Essential Oil
Tea tree (Melaleuca alternifolia) essential oil is another essential oil that gets a good bit of use in our home, and it is also safe for kids ages 2 and up. It has a lot of different uses, many of which we find ourselves dealing with on an everyday basis.
While I use this oil less than I use lavender, it is one of my go-to oils for keeping infections at bay or dealing with them if they do surface. I use this essential oil on wounds in the same way I use lavender—diluted and applied directly to the wound or added to a salve and applied to minor skin wounds. I also use tea tree essential oil if I have any sinus congestion to deter a potential sinus infection. Personal inhalers are great for this purpose because they're so quick and easy to open and inhale the aroma. I also use this herbal sinus blend if I'm concerned about a sinus infection. It works extremely well.
Another way I use tea tree essential oil from time to time is by adding it to my shampoo. It has a really strong scent so it's not a primary scent in my shampoo blends, but if I feel like my scalp is itchy or dry, I'll add a bit into my shampoo for a week or two. Tea tree is often used with fungal infections, and if I'm remembering correctly, dandruff is a fungus.
The last way I've used tea tree essential oil is by diluting it and using it on warts. You can buy those tiny round bandaids, add a drop to the pad of the bandaid, and place it over a wart. I do this repeatedly until it disappears.
You can find tea tree essential oil here.
Clove Essential Oil
Clove (Syzygium aromaticum) essential oil gets a good bit of use in our home in a few different ways. However, clove essential oil is strong and potent. A little goes a long way, and it should always, ALWAYS be diluted because it can be very irritating to the skin.
The primary way I use clove essential oil is for pain, specifically dental pain but muscular pain as well. For dential issues, clove essential oil works really well to numb pain in the mouth from gum injuries, a painful tooth, or soft tissue cuts, scrapes, and sores. It also helps with pain from sore or pulled muscles too. I keep a warming salve in my natural medicine cabinet (you can find the recipe in this ebook), and I'll add a tiny bit of clove essential oil to that if needed.
I also add clove essential oil to my homemade tooth oil blends due to its antimicrobial properties. I love using tooth oil to brush my teeth. It works so well, helps with bacteria, and leaves your breath smelling so nice. Speaking of clove essential oil's anti-microbial properties, during cold and flu season I add it to cleaning blends, particularly surface sprays that I use to wipe down phones, door handles, light switches, or anything else we touch a lot.
The last way I find myself using clove essential oil is in my fall diffuser blends. It's warming and stimulating to the mind, and it just puts me in the mood for fall celebrations. Does it do that to you too?
You can find clove essential oil here.
Lemon Essential Oil
Lemon (Citrus limon) essential oil is another go-to oil in my home. Not only does it smell amazing, but it has a wide array of uses in the home too. In fact, I normally buy this essential oil in larger sizes (30mL as opposed to 10 mL) because I use it so often.
The most common way I use lemon essential oil is in my cleaning products. I just love adding it to all-purpose sprays at the end of winter or beginning of spring–those days where you're completely over winter weather and so ready for sun and flowers. Yeah. It works really well to not only inhibit microbes but lift the spirits as well.
Speaking of lifting spirits, a couple of other ways I use lemon essential oils for energy and an overall positive feeling is by adding it to spring diffuser blends and sugar scrubs. To scent a room, you can add some drops to your diffuser and let it diffuse off and on throughout the day. You can also add it to homemade room sprays and spritz it in the air whenever you need a mental boost. When it comes to adding lemon essential oil to sugar scrubs or any skin care products, especially those that remain on the skin, you have to be careful with the cold-pressed/expressed variety due to the chance of phototoxicity if you get out in the sun. As we start getting closer and closer to warm weather, I'll often switch to a steam-distilled lemon essential oil for my sugar scrubs which poses no phototoxic risks.
The last way I commonly use lemon essential oil in my home is to remove labels and sticker or tape residue from surfaces—mostly glass. I often reuse herb bottles, and removing the sticker labels can be a mess. Thankfully, lemon essential oil makes it a breeze!
You can find lemon essential oil here.
Sweet Orange Essential Oil
Sweet orange (Citrus sinensis) essential oil is another one of my favorite essential oils to have on hand. While I don't use it in as many ways as I do its cousin, lemon essential oil, I still consider it one of my top essential oil choices to have in my home.
The first way I use sweet orange essential oil is when I mop my floors. While I normally use lemon essential oil in my other homemade cleaners during the warmer months, there's just something about the scent of orange when mopping my floors that uplifts me and feels clean. Plus, it makes the act of actually mopping floors much more enjoyable. Can I get an "Amen?" Amen! One of my favorite cleaning combinations is a little soap (NOT Castille soap unless you want your floors greasy!) and orange peel infused vinegar along with a couple of drops of sweet orange essential oil. Just mix this up in a mop bucket, mix well, and mop away!
I also use sweet orange essential oil in my perfume blends. It's a lovely top note, and I love combining it with earthy or spicy scented essential oils. Speaking of its scent, I also add sweet orange essential oil to my fall diffuser blends. It pairs really well with spicy scents (like clove and cinnamon) and really makes the days feel more festive!
You can find orange essential oil here.
Patchouli Essential Oil
Patchouli (Pogostemon cablin) essential oil is probably my all-time favorite essential oils, although I only use it for one main purpose—perfume. In fact, I recently read that patchouli essential oil is like a fine wine—it only gets better with time, meaning, the older the essential oil is, the more the scent develops and fills out. I totally believe this because I've compared new bottles of patchouli to older bottles, and the older bottles always smell better to me.
Anytime I'm making something, whether it's perfume or some sort of skin care product for myself, you can be sure that patchouli essential oil will be in the mix. I love adding patchouli in my lotions, body oils, and hair oils and anointing myself with it (okay, slathering!). What can I say—I really do love the scent of patchouli! Because patchouli essential oil can be strong, I've found that combining it with other oils helps to tone it down a bit, and I often have people come up to me and comment on how good I smell and how much they love patchouli when I'm out. The scent of patchouli also helps me to feel less stressed and grounded. Because I'm naturally a high stressed person, wearing this scent really helps me to feel calm and centered.
You can find patchouli essential oil here.
Scotch Pine Essential Oil
I use scotch pine (Pinus sylvestris) essential oil in several ways. First, I often add it to kid-safe essential oil blends for easing congestion and then add these blends to homemade vapor rub for my kids who aren't old enough for stronger essential oils that are commonly added to vapor rub. Next, I add it to my all-purpose herbal salves (alongside lavender) due to its antimicrobial properties. I sometimes use it in homemade cleaning recipes, particularly around cold and flu season, for this same reason. Not only does it help deter germs, but it gives the house a lovely conifer smell after it's cleaned. Lastly, I add it to my pine sugar scrub for a nice stimulating scent in the shower which is especially nice during the winter months.
You can find pine essential oil here.
Peppermint Essential Oil
Peppermint (Mentha x piperita) essential oil is another oil that gets used often in our home. It has such a great smell, and it really works to boost energy. Sometimes, if I feel tired after lunch and need a boost, I'll quickly uncap my bottle of peppermint essential oil, take a few deep inhales, and then go on with my day. It stimulates the mind, renews energy, and really makes me feel more alert.
Another way I use peppermint essential oil is when I have headaches. If I have a tension headache, I tend to use lavender essential oil, which I talked about in the lavender section above. However, if I notice my headache is not going away or is getting worse, I add peppermint essential oil to my protocol in an effort to ward off a really bad headache where I become sensitive to light and sound and feel nauseous. So in addition to the lavender essential oil I'm using, I dilute some peppermint essential oil in a wee bit of carrier oil (usually around 3%) and dab it on the back of my neck, my temples, and the bottoms of my feet. I also implement other natural support methods for headaches as well.
Peppermint essential oil is also great to use in an after-sun body mist or oil if you feel you've been exposed to a bit too much sun as it helps to make your skin feel cool. Remember, you only need a little bit (.5-1% dilution) if you're putting it all over your body! A little goes a long way!
You can find peppermint essential oil here.
Eucalyptus Essential Oil
Eucalyptus (Eucalyptus globulus) essential oil. Where do I even begin? Eucalyptus essential oil is probably one of the first essential oils I ever owned. I started using it in my baby's homemade vapor rub but quickly learned that it wasn't for itty bitty kiddos and had to substitute it for something safer until they were older (see the scotch pine section). However, I still used it in vapor rubs for Dean and myself. Adding eucalyptus essential oil to a vapor rub is great when you're congested, and it works really well when you want to calm a cough, too.
Eucalyptus essential oil can also be used for pain so sometimes when I make a warming sore muscle salve (you can find the recipe in this ebook), I'll include eucalyptus essential oil and peppermint essential oil to it to make it like an Icy Hot substitute. The salve goes on, and you can initially feel that nice cooling feeling on the skin from the menthol from these two oils, but after a little while, you notice a nice warming sensation on the skin which penetrates into the muscle due to the rubefacient herbs in the salve.
You can find eucalyptus essential oil here.
KidSafe Synergy Blends
Lastly, when it comes to essential oils that I like to have on hand and use often in my home, the list wouldn't be complete without Plant Therapy's line of KidSafe synergy blends. I've written about some of these essential oil blends and how I use them before (you can find many of them HERE) so I won't get specific on how I use each of them here in this post, but let me say, it seems that there's a blend for every issue your kid may face! No kidding!
My favorite thing about having these essential oil blends on hand in my home is that it takes most of the guesswork out of using essential oils with kids. I say most because you still need to know how to properly dilute these essential oils, but other than that, you know they contain essential oils known to be safe for kids age 2 and older. Not only that, but they were created by experienced clinical aromatherapist, Robert Tisserand, so you can feel confident that they will be effective when you use them correctly.
You can find KidSafe essential oils here.
Okay, so that's it for me and my list of top 10 most used essential oils!
So what about you? Which essential oils do you reach for most, and how do you use them? I'd love to find some new ways to incorporate more essential oils into my life!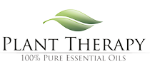 This post was underwritten by Plant Therapy. All opinions are mine. Plant Therapy offers 100%, pure, undiluted essential oils sourced from some of the top essential oil suppliers in the world. They have single oils and synergy blends as well as a line of synergy blends specific to children. Not only do they offer high-quality essential oils, but they also offer carrier oils, hydrosols, and other essential oil accessories to help you keep yourself and your home naturally healthy.