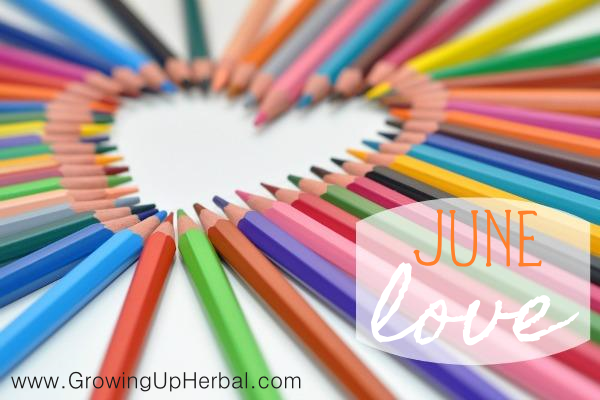 Personal Favorites of June
June is probably one of my favorite months of the year. It's the beginning of summer, and after the on and off again cold weather that we had here in East Tennessee during May… I was soooo ready for summer. I finally was able to put away all the cool weather clothes for good without needing to dig them out of boxes and bins again.
Judah and I started working on math and science for first grade, and we're both very happy with our progress so far.
The man and I celebrated our 7th wedding anniversary. It's crazy how quickly time flies by. I'm so blessed and grateful for the gift he is to me, and I love and respect him more and more with each passing year.
We had some friends come and visit this month as well bringing their 5 children with them. What a wild and fun time we all had. Check out this photo of us all on Mum-mum & Pop-pop's (Dean's parents) fence! This is 4 families worth here!
We've also made some significant progress on our house. We've got our wood floors finished, and we're starting on the rock area that surrounds our wood stove as well as all the trim and doors in the house. The porch/deck is almost finished too! All it lacks is the railing and a big stain job. 😐
Tomorrow we're going over to a long-time friend's house to celebrate the 4th of July with a big cookout! Yes… our town is celebrating early. Why? I don't know, but we're going with it.
Healthy Favorites of June
I, just like you, learn new things about health and nutrition all the time. I sometimes wonder if we'll ever get it 100% right. Honestly… I don't think so. I have my own personal convictions about health, natural living, and nutrition which may or may not be similar to your own, but below are some of the great things I've found this month from some of my favorite sites as my journey continues to unfold. I hope this helps some of you!
I've recently developed this intense desire to understand sugar. I love sugar. Come on, who doesn't?! But, I also know that some forms of sugar are no good for you, and then there are some that your body needs… in moderation of course. I use stevia in my coffee every morning. I've been doing that for almost 2 years now in order to get away from sweetening my coffee with white sugar. But… I big time on board with whole food/real food nutrition, and stevia doesn't really cut it with that mindset. So this post on "is stevia bad" for you has been the first step in the right direction for me. Follow that up with this one on xylitol, and now I'm even more curious about healthy sugars and how they affect the body. Hey, I can feel a blog post coming on!
Now with that being said, I later came across this post on how to make homemade caramel corn and fell in love. Thankfully it used real, natural sugars. My man can make some mad caramel corn, and it's one of our families favorite special treats… especially during fall.
I've also been really curious about getting myself moving in the direction of making more cultured dairy products like cottage cheese, sour cream, and cream cheese. I've made yogurt and keifer, but that's it. Thankfully I found this post on making homemade cream cheese so it will help me get off to a good start, and the best part is that it's soooo easy!
Now when it comes to making things from scratch, I used to grind my own flour to bake and make things with, but as I had kids and got busier, I've slacked off of it completely. But here again, as I grow and learn more, I realize that it really is important to me. I want to start doing it again, but this time I want to do it the right way by sprouting or fermenting the grain first. Will it be a big challenge and adjustment? You bet it will, but it's so worth it to me. This post on freshly ground flour really inspired me this month. I miss seeing those whole wheat berries in my pantry.
Now I know I just said that I was willing to spend more time soaking, sprouting, and grinding my own flours, but that doesn't mean that I want to spend ALL my time in my kitchen so this post on how to fit real food into a busy lifestyle really stood out to me. It's full of great tips that I hope will help you too!
Lastly… I'm always looking for skin tips and tricks. The older I get, the more I realize how I need to (or should have been already) take care of my skin better. This post on the benefits of skin brushing – something I do, but not everyday – is a really great way to help the skin become and look healthier. Speaking of healthy skin, these lotion bars are calling my name. I think I'm gonna craft an herbal dry skin version for kiddos for my shop!
Be sure to check out the guest posts I wrote this month on flavored kombucha, a DIY poison ivy remedy, and how to make a bug repelling body oil.
Overall, June has been a fun busy month. I'm grateful for each and every one of you and the support and insight you give me and other readers here. Thank you!
What was your favorite thing in June?
xo xo, Meagan