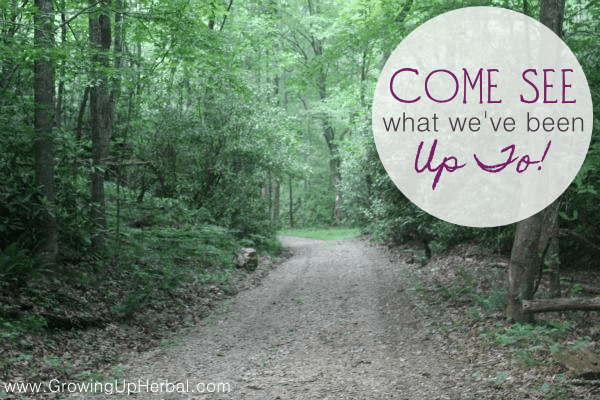 In my last House To Home post – Beginning Stages – I told you about how my husband and I finally found the prefect house for our family. The only catch was that we had to fix it up first.
Well, here's the second installment in our progress.
If you've ever remodeled a home before, you know exactly how all of this goes.
S.L.O.W.L.Y.
… unless you're my brother-in-law who's a contractor and whips beautiful things together in a snap. Fortunately for him, but unfortunately for us… we couldn't borrow him for the summer because he's a busy guy! Oh well!
Thankfully we are enjoying working on this project together as a family. It's nice to have something that we can look back on and say we did almost totally on our own. I'm not a lot of help to Dean at this point, but I have been able to do some things.
So here we go… here's a peak at some of what we've been up to that's different from last time I wrote about the house.
The biggest thing we've worked on since my last post has been our floors. We ordered them and had to wait a while to get them in, but once they were here, we got to work. A friend from church came over to help Dean put them in. It took a couple of days to put it down in all the rooms except the bathrooms and the kitchen which are tile.
After that, it was time to pick a stain color. I had a hard time trying to decide what brown color floor would look best next to our gray kitchen tiles. I'm one of those people who like to keep browns and blacks separate, but I also like the way it looks together. Since I'm going for a rustic cottage look with our house, I wanted to combine them. We finally settled on a dark walnut color because I thought it looked like a good "old barn" color.
Next up we sanded the floors, and then we beat the mess out of them with all sorts of things we could find. Dean thought I was crazy when I told him I wanted new wood floors, but that I wanted them beaten and distressed. He didn't understand why we'd buy a NEW floor only to beat it up. Anyway, he trusted me and went with it. He took a ball-peen hammer, nails, chains with nuts and bolts, and a few other things to it. We couldn't really tell how it looked, but we were hopeful it would turn out great.
After the floor was distressed, we stained and polyurethaned it. Talk about nervous when I was staining it. It looked BLACK! It was so dark, and I was nervous I'd chosen the wrong color. Thankfully my man came along behind me and wiped up the extra stain off the floor with rags which helped it to not look so dark.
In the end it looked really good. The brown color picked up the browns in the kitchen tile and the rock where the stove goes, and it shows off the distress marks really well!
The next big thing we did was to buy wood to make trim for the doors, windows, floors, and ceilings. Dean bought wide boards and "ripped" them down to size. Then he took a belt-sander and roughed the sharp edges up so that look old and distressed themselves. Finally we bought some semi-transparent grayish-black stain to stain all the trim and the doors with.
Again… it was dark so as I was going along I wasn't sure what I thought. Now that everything is done and all the trim is up around everything… it looks SOOOOO good!
The last big project that's made some serious progress is our deck. Since it was originally built out of untreated lumber, we've had to rip it all out and redo it. So far we've got all the decking boards on and the stairs are rebuilt. The only thing left to do is to put the new railing on and stain/paint it.
We also got the stove area rocked, but for some reason I didn't take a photo of it. I'll get that up in the next House To Home post.
From here, our next areas of focus will be getting the bathrooms finished and the stove built into the kitchen wall… and getting an island built into the kitchen too! Can't wait!! It's coming along!
Oh yeah, those plans on moving in at the end of summer/beginning of fall aren't looking like their going to happen. We keep adding more to our plate. It looks like it's going to be end of fall/beginning of winter, but that's okay. I just want to get it all done BEFORE we move in! Thanks for sharing in this exciting time with me!!
Get access to the other House to Home posts here.
xo xo, Meagan