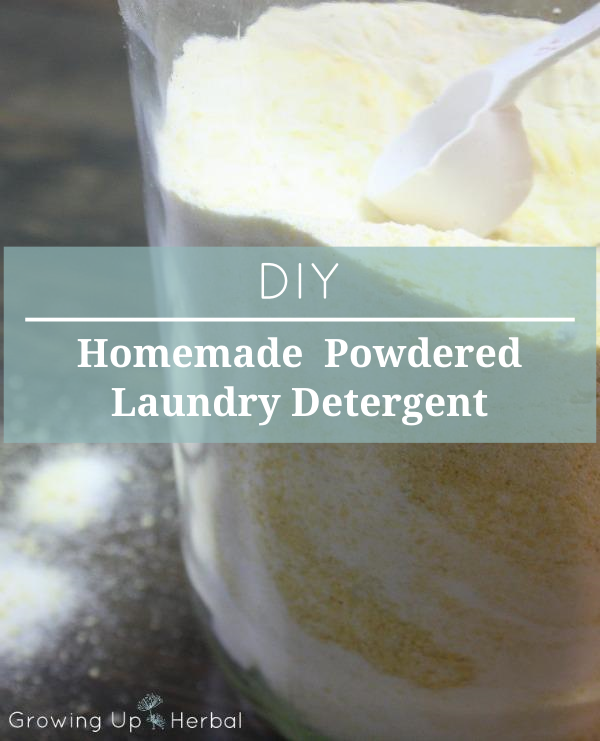 Did you know that many store bought laundry detergents have some serious chemicals in them that are no good for your or your little tot's skin and/or the environment? It's true.
The Ickies
Here are just some of the chemicals in many name brand detergents. Alkyl benzene sulfonates or ABS
Alkyl phenoxy polyethoxy ethanols

Artificial fragrances

Diethanolamines

EDTA (ethylene-diamino-tetra-acetate)

Optical brighteners

Petroleum distillates

Phosphates

Polycarboxylates

Polyethylene glycol (also PEG)

Quaternium 15

Xylene sulfonate
This list is from Mother Earth Living so if you're interested in finding out more about these particular chemicals, just click the link and it will take you straight to the page that explains what each one is.
All I know is I can't even pronounce 1/4 of those words and from their descriptions, they don't sound too good for your body. They may help clean your clothes and make them look whiter and brighter, but there are plenty of other natural ways to do the same thing – minus the harm!
Today I thought I'd share with you how I make my laundry detergent for my family. I posted this all natural liquid laundry detergent recipe on naturemoms.com a while back, but today I'm gonna show you how I make powdered homemade laundry detergent step-by-step with photos so you can actually see what everything looks like!
8 Steps to Homemade Laundry Detergent
Here's what you'll need:
1. Grate And Powder
Grate 3 bars of soap or chop it into small pieces and add it to your food processor. Add in 3 cups of washing soda, 2 cups of Oxyclean Free, and 1 cup of borax (optional). Process until you have a fine powder. (You may have to process this in smaller batches depending upon the size of your food processor.)
2. Scent, Store, And Use
Once you have a powder, you can choose to add any essential oils you prefer to scent it. Of course, you can always leave it if you prefer, especially if your soap was scented in the first place.
Next, put your powdered detergent in a storage container. I love using gallon sized glass jars personally!
When you're ready to use, simply add 1 TBSP to small loads and 2 TBSP to large loads. Be sure to start off using the hot water setting on your washer. This will help your powder to dissolve quickly. As soon as it's dissolved, you can adjust the water temperature setting to whatever you need it to be.
Be sure to use with a natural fabric softener as well.
Some final thoughts!
There are many natural laundry detergent recipes out there. You have to find one that's right for you.
Some people have mixed feelings about using borax in their homemade products. I've personally not found enough evidence to convince me I shouldn't use it based on how often I use it. With that being said… do your own research, and if you wanna leave it out, leave it out. Just replace it with more washing soda. It won't effect the outcome.
Don't just assume that because a store bought detergent says it's for babies that it's good for you. Dreft and All Baby have icky things in them.
Also don't just assume that because a store bought detergent says it's natural and eco-friendly that it is. Seventh Generation also has some no-nos in it as well. Not as many, but some.
Have you ever made a homemade laundry detergent? Do you prefer liquid or powdered? What were your thoughts on how well it cleaned your clothes?