Why is it that when you think of natural bug repellants your mind automatically goes to citronella essential oil? Who else here thinks citronella products stink? Raise your hand because I know I'm not the only one.
Okay, so even though citronella may not be my favorite essential oil in existence, there's no doubt that it works to keep the bugs away. Unfortunately most people don't like its scent either so if you use it, it may keep your friends away too. Over the years I've practiced making my fair share of bug repelling products, and I'm glad to say that I eventually graduated from stinky "citronella only" to better smelling repellants because I kept working at perfecting them.
And guess what? Citronella essential oil is not the only option when it comes to making natural bug repellants using essential oils. Why should we stink to repel bugs? I personally don't think we should have to so today I'm sharing 5 bug repelling essential oil blends with you that you can use in your natural bug repellant products to keep the bugs away without keeping your friends away.
5 Bug Repelling Essential Oil Blends That Smell Good
1. Shield Me Blend by Plant Therapy (formerly Ban The Bugs)
2. Thieves Blend by Mountain Rose Herbs and Learning About EOs
3. Campfire Blend by Growing Up Herbal
4. Lemony Mint Blend by Growing Up Herbal
5. Hippy Bug Blend by Aromahead
So there you go.
5 bug repelling essential oil blends… some you can buy premade and some you can make yourself. These blends should be diluted at a 3-5% dilution (.25-1% dilution for 6 mo. – 2 yrs.) using an appropriate carrier and reapplied as needed.
Before you go, be sure to check out this Essential Oil Bug Blend For Children post. It features another bug repelling essential oil blend specifically for children and shares 3 ways you can use these blends to repel bugs!
What do you use to repel bugs? Do you have a favorite bug repelling essential oil blend? Share your thoughts on this topic in the comment section below!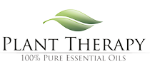 This post was underwritten by Plant Therapy. All opinions are mine. Plant Therapy offers 100%, pure, undiluted essential oils sourced from some of the top essential oil suppliers in the world. They have single oils and synergy blends as well as a line of synergy blends specific to children. Not only do they offer high-quality essential oils, but they also offer carrier oils, hydrosols, and other essential oil accessories to help you keep yourself and your home naturally healthy.
REFERENCES: