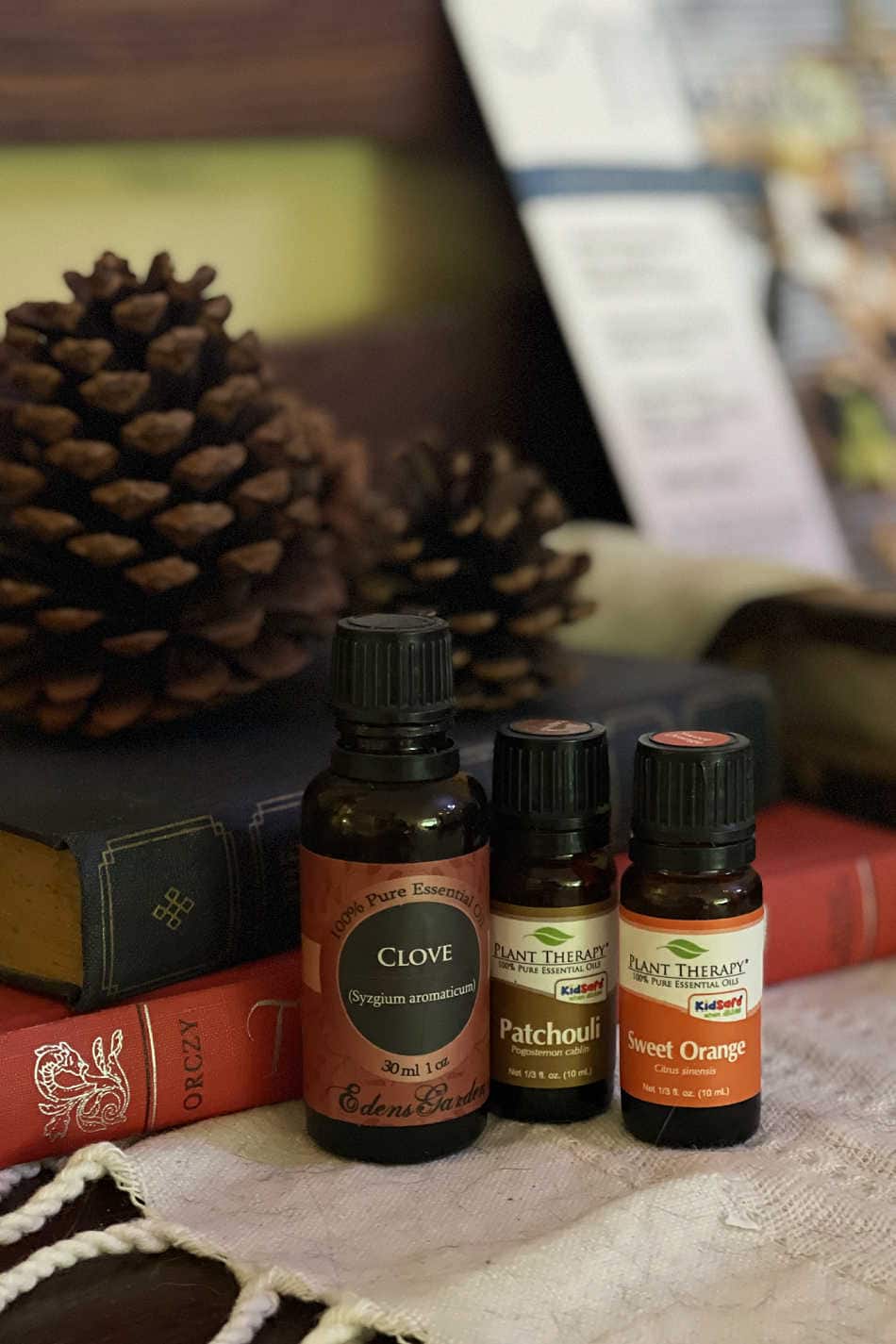 One of my favorite ways to use essential oils is to scent my home, especially during the autumn season.
Not only do autumn essential oil blends make our house smell lovely and give us that homey fall feeling, but they can help prevent illnesses from spreading depending on the essential oils (EO) used as well. Win-win!
If you're looking to use some autumn essential oil blends to give you all the fall feelings this season, here are some tips on how to get the most out of them.
Essential oils will work to scent your home best if you diffuse them. There are many different ways to disperse essential oils, from placing your drops on a cotton ball to diffusing them in an electric diffuser. I've listed several types of diffusers as well as the pros and cons of each one in this blog post.
My preferred EO diffuser is an ultrasonic diffuser. They're not overly expensive, they have timers, so you don't overexpose yourself, your kids, or your animals to the oils, and they cover a significant amount of space. Not only that, but they're easy to use. In the fall, I like to blend up 2 or 3 different autumn essential oil blends and rotate through these, depending on how I want my home to smell each day.
Below you'll find some of my favorite autumn essential oil blends for the diffuser. If you want to learn how to create your own essential oil diffuser blends, you can learn about blending essential oils for beginners right here.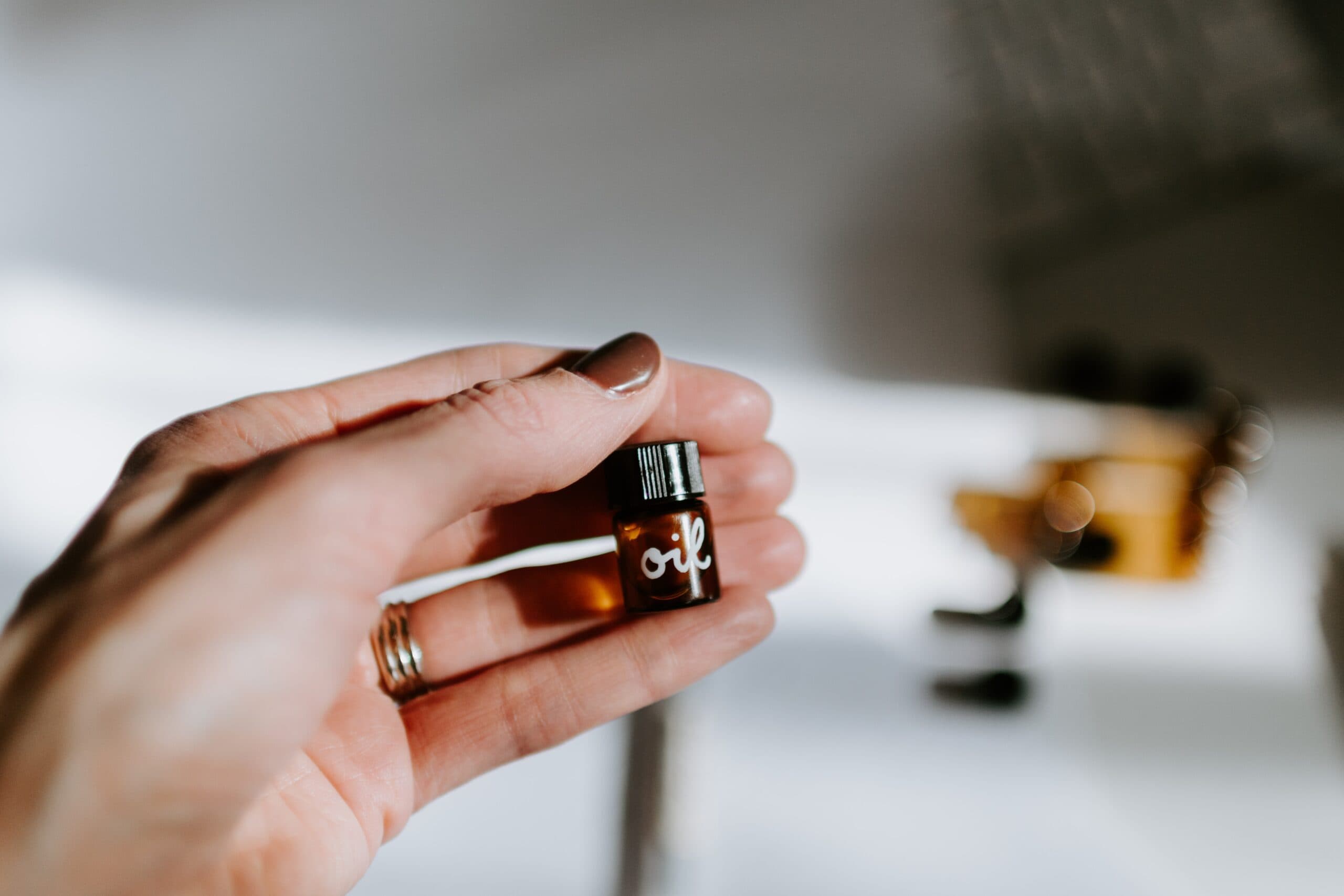 Orange Pomander
3 drops Sweet Orange essential oil (Citrus sinensis)
2 drops Clove essential oil (Eugenia caryophyllata)
2 drops Rosemary essential oil (Rosmarinus officinalis)
Earthy Autumn
3 drops Patchouli essential oil (Pogostemon cablin)
3 drops Sweet Orange essential oil (Citrus sinensis)
1 drop Clove essential oil (Eugenia caryophyllata)
Autumn Rains
4 drops Grapefruit essential oil (Citrus x paradisi)
2 drops Eucalyptus essential oil (Eucalyptus globulus)
1 drop Frankincense essential oil (Boswellia carterii)
1 drop Juniper Berry essential oil (Juniperus communis)
Cup of Chai
3 drops Cardamom essential oil (Elettaria cardamomum)
2 drops Cinnamon essential oil (Cinnamomum cassia)
2 drops Clove essential oil (Eugenia caryophyllata)
1 drop Ginger essential oil (Zingiber officinale)
Each autumn essential oil blend contains the exact amount of essential oils to use in your diffuser at one time. But if you're like me and you want to make a more considerable amount of the blend at once, that way you don't have to gather 3-4 essential oil bottles and count drops every time you refill your diffuser, you can quickly make a larger batch of the blend.
Just multiply each essential oil amount below by 10 to get the right drops for a more significant batch. Add the correct amount of each essential oil to a clean, empty bottle, then insert your dropper top and cap the bottle. Be sure to label it with your blend's name and how many drops to use in your diffuser.
I purchase my essential oils at either Plant Therapy or Edens Garden. Both of these companies provide high-quality essential oils and have excellent customer service. Not only that but if blending essential oils is not your thing, both companies offer pre-blended seasonal synergy blends that you can use as well.
Okay, so I have one more tip for using these autumn essential oil blends during the fall months to share with you. These autumn essential oil blends make great additions to handmade skincare products and DIY cleaning recipes as well!
Alright, friends. I hope you'll make one (or all) of these autumn essential oil blends this season. If you do, don't forget to come back here and tell me which one you tried, or snap a quick photo and share it in your Instagram Stories and tag me (@growingupherbal) so I can see!
Happy fall, y'all!
Meagan
PS. Leave me a comment below, and tell me which of the 4 autumn essential oil blends you think you'd like best!